Body Work in Manhattan, NY
Manhattan Auto Care Inc. in New York City offers collision repair services. We take pride in providing you with excellent service for over 20 years.
Family owned and operated, conveniently located. Our technicians are I Car Gold Certified
Our team will restore your car to pre accident condition using our state-of-the-art equipment. We offer it all, from car o liner precision frame straightening, welding by prospot and lincoln, computerized color matching and refinishing.
Our company has the largest collision repair facility in Manhattan. We have a staff of experienced I-Car technicians to service all makes and models of vehicles. We provide the following services: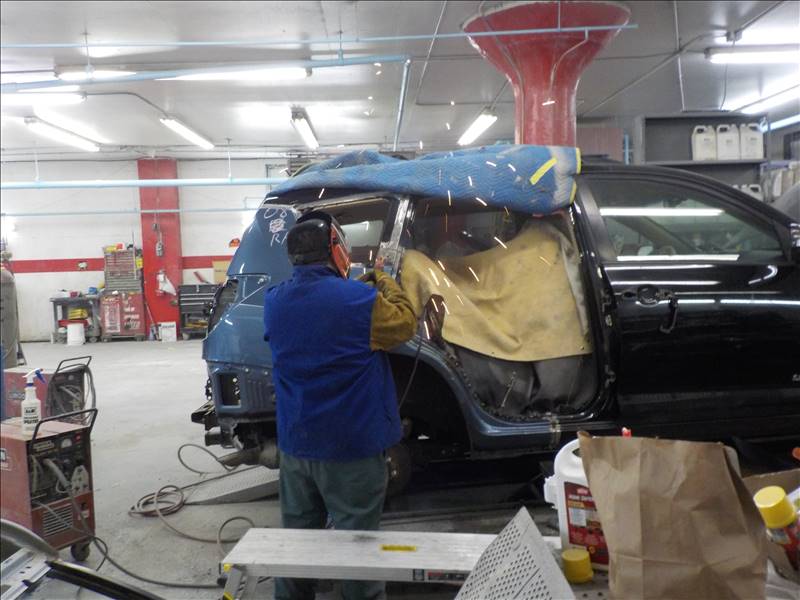 "I am very pleased with the service I received. It was fast and everything I asked for."
- Thomas M. on 10/01/2018
"I was very pleased by the friendly and quick service."
- Althea F. on 07/09/2018
"I have taken my car to Manhattan Auto for several years now and am extremely happy with the work they've done on my car, as well as with their customer service. The customer always comes first with Manhattan Auto. I would recommend them highly!"
- Peter S. on 06/18/2018
"Manhattan Auto Care does excellent bodywork and takes care of all the necessary documents and communication needed for insurance purposes. The repairs on my vehicle were professional and done in a timely manner. I am completely satisfied with the work that Manhattan Auto Care was contracted to do."
- Leon S. on 03/29/2018
"I've visited Manhattan Auto Care several times. They are always attentive and friendly. More importantly, their bodywork is outstanding. I would recommend this place to anyone in the NY metro area in need of reliable top-notch repair work."
- Steve M. on 10/13/2017